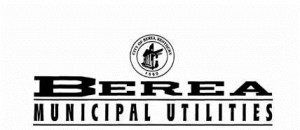 Phone: (859) 986-4391 Fax: (859) 986-5884
200 Harrison Rd
P.O. Box 926
Berea, KY 40403
Public Notice
BEREA MUNICIPAL UTILITIES is requesting bids for Line Clearance services in order to maintain right of way and easements on the electrical system.
Bids are to be submitted as per span rate/cost.
This contract will be valid from July 1, 2011 through June 30, 2015.
Bids will be accepted at the office of the Mayor, BEREA CITY HALL, 212 CHESTNUT STREET, BEREA, KENTUCKY 40403.
Bid proposals are to be submitted no later than 4:00 pm on August 2, 2011.
Bids will be opened at 6:30 pm, August 2, 2011 during the regular meeting of the Berea City Council.
Further information, Line Clearance Specifications and a copy of contract obligations can be obtained by contacting Kevin Howard or Ed Fortner at BEREA MUNICIPAL UTILITIES office at (859) 986-4391. The utility office is located at 200 Harrison Rd. Berea, Ky. 40403.
A mandatory pre-bid meeting will be held at the Berea Municipal Utilities office on July 21, 2011 at 3:00 pm.
The City Council of the City of Berea reserves the right to accept or reject any and all bids, to waive any irregularities or discrepancies in bidding, and to select the bid, if any, that it determines to be in its best interest.